What is digital transformation
Digital transformation can be a frustrating term, and it is overused and confusing. However, it is important as the concept underneath can increase business value and competitiveness. Digital transformation is one of the topmost strategic priorities for organizations, and according to the International Data Corporation:
"Worldwide spending on technologies and services enabling digital transformation is forecasted to reach $2.3 trillion in 2023."
The importance of digital transformation has only grown with the onset of the COVID-19 pandemic, as many businesses are realising the value of "going digital". However, the term digital transformation can cause confusion and resistance in your organization, as there are many different understandings of what it means. This can create barriers to implementing a successful digital transformation strategy, which can come at a huge cost.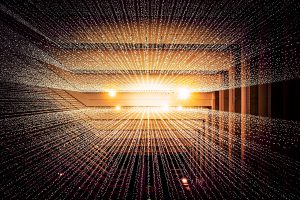 When broken down, digital transformation definitions have 3 common elements. They are:
An increased use of digital technology,
A change in business culture, and
An ongoing process
Let's look at these further.
An increased use of digital technology
This part is the most straight forward – that digital transformation requires more integration and use of digital technology. Software has been used by organizations to improve customer experiences, connect with new technologies, modernize legacy systems, digitize processes, and more. True digital transformation, however, involves integrating technology into all areas of the business, and not just improving current processes, but also developing new solutions.
Digital transformation is not just about one piece of software that revolutionizes a business, it involves the creation and use of many different tools and applications throughout the organization. To remain competitive, organizations not only need to optimize their current systems, but they also need to build for the future with innovative solutions that give them a competitive edge. Digital transformation plays a critical role in an organization's ability to remain relevant and compete in a world that is becoming increasingly digital.
A change in business culture
Digital transformation requires rethinking how your business operates and uses technology, and how you use these technologies to deliver value. People involved in digital transformation need to continually challenge how things are done, and experiment to see what can be done better rather than continuing to use established and long-standing systems. This can be difficult to implement, especially as some organizations have been using the same processes and technology for years.
The company needs to rethink the role of technology in the business. It is not just about doing the same thing in a digital manner, or increasing the number of technological systems or services. Digital transformation involves transforming processes or systems into something significantly better or creating something new entirely. The role of IT in leading organizations is changing, from running and maintaining current technology to being a major driver of business innovation.
An ongoing process
This is the part of digital transformation that is probably the least understood. However, it makes sense when you consider that technology is constantly improving, and expectations of businesses and technology are always increasing. So therefore, your business will need to continue to adapt and evolve with the market. Digital transformation is a journey, not a destination.
In a study by Forrester, 21% of business and technology decision makers reported that they had completed digital transformation – but this is not possible. Digital transformation strategies need to continually change and adjust, to match technologies and an environment that is continually updating. Demand for change and improvements will never cease, and digital transformation strategies need to adapt with this to remain relevant and competitive.
What all of this means
The core concepts behind digital transformation are essential for a business to compete in today's market. Digital transformation will only continue to grow in importance as digital technologies improve and consumer demands increase. Organizations that ignore this shift will be left behind and become irrelevant.