Feeling overwhelmed by the list of features that low-code application platforms offer? Let's take a look at three critical features of low-code platforms and why they matter.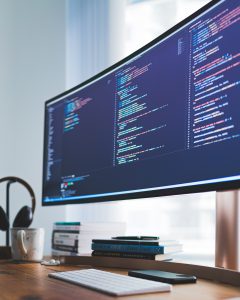 First, in a world that is increasingly digital, organizations must not only deliver their products and services to their customers. They must also excel in software development. But how do you make sure you equip your team with the best software development tools? And why does it matter?
According to a 2020 McKinsey survey, software development tools are a a frequently overlooked contributor to the productivity of developers.
"Best-in-class tools are the top contributor to business success—enabling greater productivity, visibility, and coordination. Yet only 5 percent of executives recognised this link and ranked tools among their top-three software enablers. The underinvestment in tools across the development life cycle is one reason so many companies struggle with "black box" issues [i.e. not being able to track their R&D team's productivity]."
The importance of better development tools is also highlighted by a 2017 survey of software developers. When asked about the biggest drain on their productivity, "struggling with bad tools" was third most frequently mentioned response.
So the message is clear: development tools matter.
Low-code development environments or application platforms (abbreviated as aPaaS, or application platforms as a service) are one of the the main tools that can increase speed of delivery, according to McKinsey. These platforms dramatically shorten the time required to go from idea to app through prefabricated software components. Think of almost immediate time to completion.
But choosing the right application platform isn't easy. The market is crowded with vendors large and small with different offerings. Here's what we consider critical in choosing your right aPaaS:
What are critical features of low-code platforms?
1. Collaboration
Software development is a team sport. A good low-code solution lets developers work on the same project at the same time, syncing changes in real time on the cloud. Such cloud-native low-code solutions have collaboration built into their DNA rather than adding it as an afterthought. That's why Five is cloud-native and not a desktop solution. Using optimistic locking by default, users will be notified in case another developer made changes at the same time. All changes are traceable and, through our history feature, reversible at the click of a button. This lets developers work collaboratively with ease.
2. Full Code Means Full Flexibility
Software development is the art of problem-solving through code. A low-code application platform can accelerate development processes through prefabricated components. But not taking away developers' freedom to add code when desired is important. Not every application can be built by drag-and-drop and WYSIWYG (what you see is what you get). In Five, users have the choice to use full code almost anywhere.
3. APIs & extensions
In software development, we frequently rely on the work done by others. We want to work smarter, not harder. When developing your application on top of Five, you can harness the power of web Application Programming Interfaces (APIs). APIs let organisations expose their digital services and assets in a controlled way. In Five, users can easily tap into the power of other services or websites to quickly build and deploy new applications. This lets you quickly integrate applications created with Five into your existing software landscape.
Altogether, this what we call the next generation of software development, simplified.
---
TL; DR: Three Critical Features of Low-Code Platforms
Software engineering is complex and shipping high-quality software fast is no easy feat. Low-code platforms can accelerate the delivery of modern web applications. However, in order to provide real value, three features are critical:
Collaborative development,
The ability to use full code, and
Extensibility