How HR-Tech Company GOJII Uses Low-Code Solution Five To Help Organisations Retain Their Talent
Developing and retaining talent has always been a challenge for companies. After all, people are a company's most important asset. On average, companies lose at least 15% of their newly hired graduates, at a replacement cost of $35k per graduate. Solving this problem demands even more urgency now in the midst of the "Great Resignation", with unprecedented numbers of employees leaving their jobs.
Jo Marks, Founder & CEO of GOJII, decided to turn to technology to tackle the problem of graduate retention head-on. Her vision is "to support 1 million graduates around the world to achieve amazing careers". How? Through her own custom application called GOJII, developed using low-code platform Five. GOJII is used by large corporates across Australia, providing an easy way for HR talent managers to deliver a range of development initiatives to new hires.
Like many other entrepreneurial journeys, Jo's started with an idea, but not necessarily with the required software development skills to turn idea into app. Prior to starting GOJII, Jo worked in HR at large corporates, generating analytical insights for the hiring process. But she hadn't developed apps before, let alone written code.
That's when Jo turned to no-code & low-code solutions. No-code & low-code solutions enable non-coders to build and deploy applications. They simplify the process of creating apps by providing software building blocks for use by people without software development skills.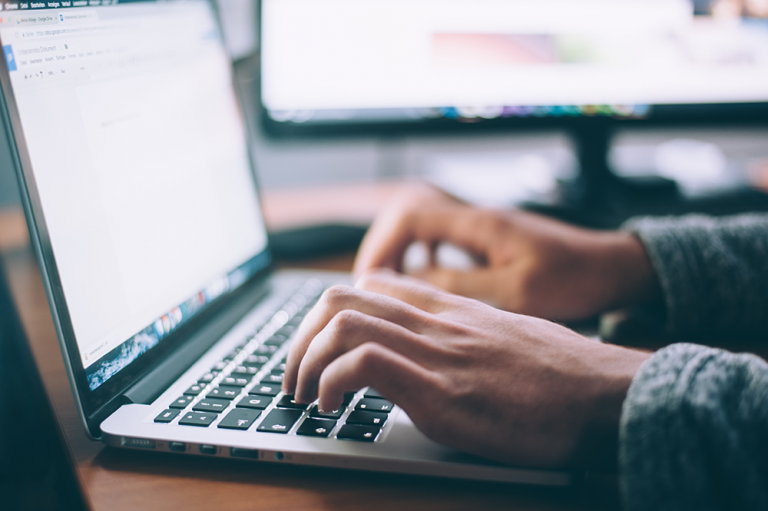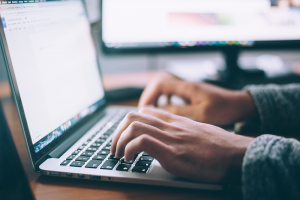 Starting A New Business with No-Code / Low-Code
Jo's first iteration of GOJII was developed using a no-code platform for "citizen developers". Citizen developers are business users empowered to create apps without the involvement of experienced developers.
As Jo's business grew, with large customers like Westpac, Nova Group or Origin Energy starting to use GOJII, she realized that no-code could not fulfil her every requirement. For example, an algorithm that matched graduates with mentors required an external process to produce the best results. Worse, creating multiple instances of her app meant re-creating and re-launching the entire app from scratch. As more and more corporates signed up for GOJII, Jo effectively had to manage and maintain more and more versions of the same app. As a result, pushing out upgrades or fixing bugs meant going into each individual app and performing the same steps over and over again. Also, her no-code platform didn't support a sandbox or developer environment. Every change made to an app was immediately launched into production.
As her issues with a pure no-code approach continued to grow, it became clear that sustaining GOJII's growth required a different approach.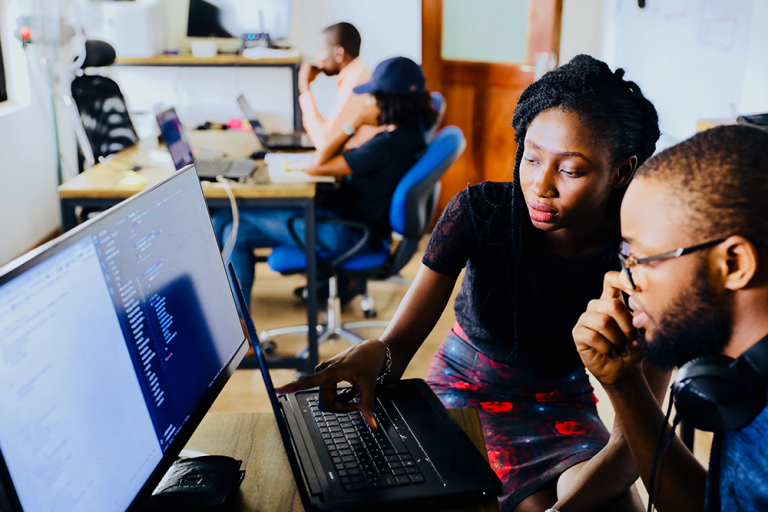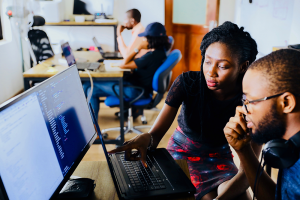 The Low-Code Difference
That's when she turned to Five, a low-code platform developed by serial software entrepreneur Mark Kefford. Five's mission is to simplify software engineering without limiting app complexity. Designed with software engineering's best practices in mind, Five supports the creation of enterprise-grade applications in an intuitive, safe and secure development environment.
Unlike pure no-code platforms, Five supports all tiers of coding: no code, low code and full code. This makes Five suitable for use by both business users and experienced developers. Because low-code platforms allow for custom code, they give app creators more flexibility. Developers are not limited by what the platform provides. Instead, they can create more complex functionalities within the no-code framework provided by the platform.
With Five, Jo was able to overcome some of the bottlenecks that emerged when she launched her first iteration of GOJII. For example, the matching algorithm could now be run fully automatically within the system, without manual intervention. She was also able to create multiple instances of GOJII, which reduced the time to onboard new clients from hours to just a few clicks. Most importantly, she could test all her changes before deploying them to production. For each application, Five provides a dedicated development, testing and production environment. Running on top of a highly scalable, dedicated infrastructure, applications created with Five also ensure data security. And they are designed for enterprise use cases. Lastly, applications created with Five are designed with mobile-first principles in mind, meaning they run on any device, regardless of screen size.
With Five, Jo found a platform to turn her idea into app in a cost-effective way. Using Five as her development environment, she was able to develop and launch her own custom software and, more importantly, build a successful HR-tech company that continues to thrive.
A Foundation For Future Growth
Reflecting on her change from "no-code" to "low-code", Jo said: "Moving from a no-code platform to a more developer-focused low-code solution has been a learning experience. Re-engineering GOJII on top of Five has made my application much more powerful. No-code was great to get GOJII off the ground. But Five's low-code solution helped me take my application and my business to the next level. As a founder with little to no technical background, it was worthwhile to spend more time in understanding software, its architecture and infrastructure. For instance, I learnt about things like SQL & JavaScript, something I would have never delved into before Five. This enabled me to translate my ideas into implementation for GOJII and lets me have more meaningful conversations with developers."
Mark, founder & CEO of Five, commented: "Five fully automates the mundane parts of software development but still allows full code development when necessary. Working with Jo, our solution Five was able to cover her entire coding requirements. Five helped create a very powerful, fully-featured system."
About GOJII
Founded by Jo Marks, GOJII's custom software is an easy way for HR talent managers to deliver a range of development initiatives. GOJII helps increase graduate retention by providing an amazing career development program powered by their application. GOJII's vision is to support 1 million graduates around the world to achieve amazing careers.
For more information, visit https://www.gojii.co/
About Five
Five is low-code for real developers. Five's cloud-based development environment enables full-stack development of device-independent web applications. Inside Five, developers will never hit the "no-code" brick wall. Five is built by developers for developers and supports custom code in multiple programming languages.
Visit www.five.co to find out more.