How Low-Code Will Transform Software Engineering
Our COO & co-founder Dom has a conversation on low-code with Tiago Neves, CEO of OutSprint, a low-code consultancy on this podcast episode of <high tech, low code>.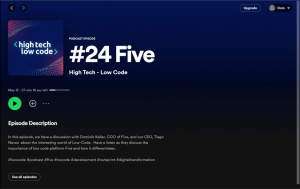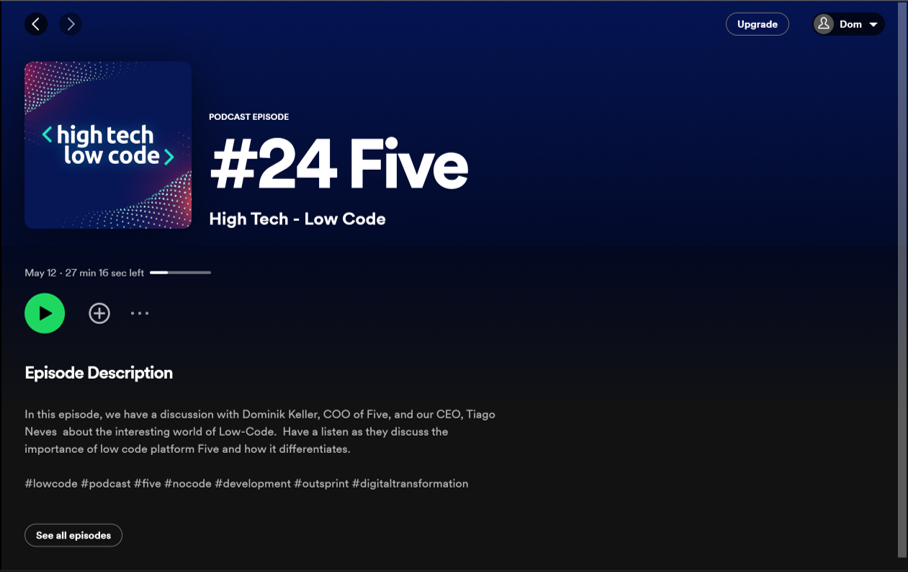 Learn more about the difference between no-code & low-code, why we're called "Five" and why our low-code platform is best used by software engineers. For the full podcast, simply click on one of the links at the bottom of this code.
Access the low-code podcast here
Heard enough? Why not sign up on https://five.co for a free trial of our low-code development environment.