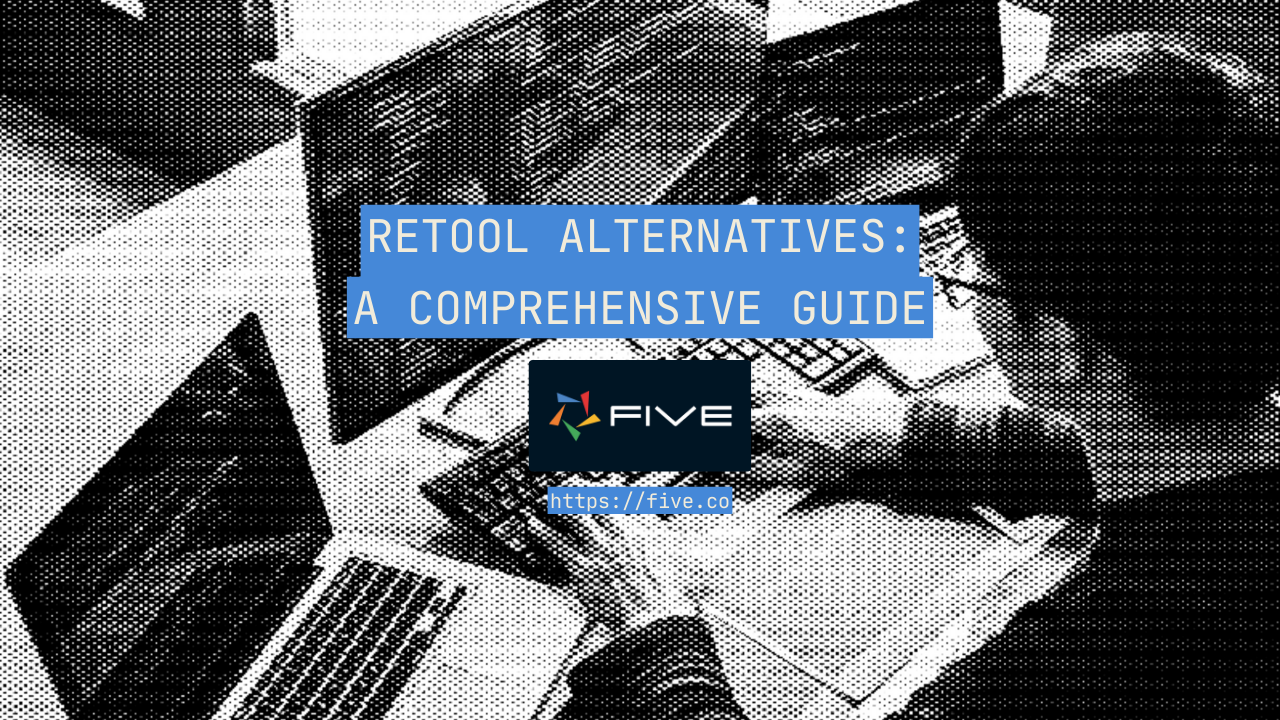 Low-code platforms are making it easier and faster for developers to create applications. These platforms use visual interfaces and configuration instead of traditional programming, enabling users to build applications faster.
Retool is a popular low-code platform that allows you to create internal tools and applications quickly and easily. However, there are several reasons why you might want to consider an alternative. In this article, we will discuss four of the best Retool alternatives: Appsmith, Budibase, Superblocks and Five.
Retool is a low-code platform that allows developers to build internal tools and applications without writing code. Retool offers a wide range of features, including a drag-and-drop interface, pre-built components, and integrations with popular data sources.
Now lets jump into the main Retool alternatives!
Table of Contents
Alternative
Description
Pros
Cons
Unique features
Paid Plans
Five
A low-code platform that allows developers to build custom web applications on almost any data source.
Developer-friendly, wide range of features, easy to deploy to the cloud (deployment/hosting is handled for you)

More suited to software developers than citizen developers.
Write SQL or JavaScript functions for maximum flexibility.
Free download: only pay when you have built something production worthy.
Starting from $27.49 per month and application.

Appsmith
An open-source low-code platform offering a range of features for building web applications.
Open-source, extensive widget options, embedded JavaScript capabilities.
Some limitations on concurrent database queries. Requires self-hosting, which can be complex
Supports numerous data sources and API connectors, encrypted data handling, reactive widgets that update automatically with data changes.
$0.40/hour per user, capped at $20/user per month – self-hosted
Budibase
An open-source low-code platform that is well-suited for building internal tools and applications.
User-friendly interface, flexible data collection, powerful workflow automation.
Limited community support, some features may require custom code

Built-in database with customizable views, drag-and-drop app building, and comprehensive access control features.
Paid plans starting at $8 per user per month


Superblocks
A low-code platform that is designed for building enterprise-grade applications.
Scalability, flexibility in UI design, powerful workflow and job scheduling.
Can be complex to use, more expensive than other Retool alternatives
Easy-to-use UI builder, multi-language support for workflows, API builder, and flexibility in component designs.
$49/month
---
Five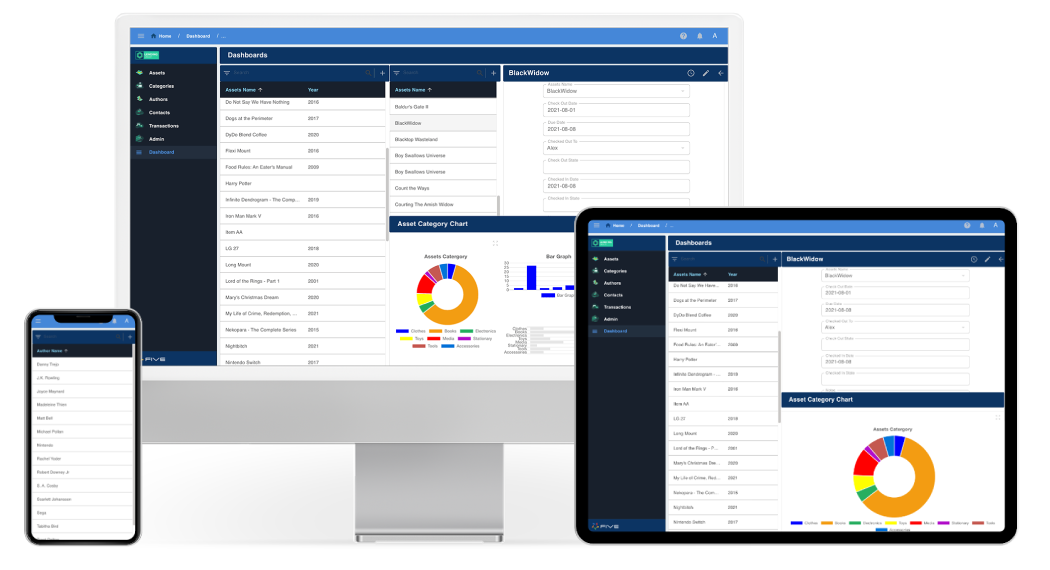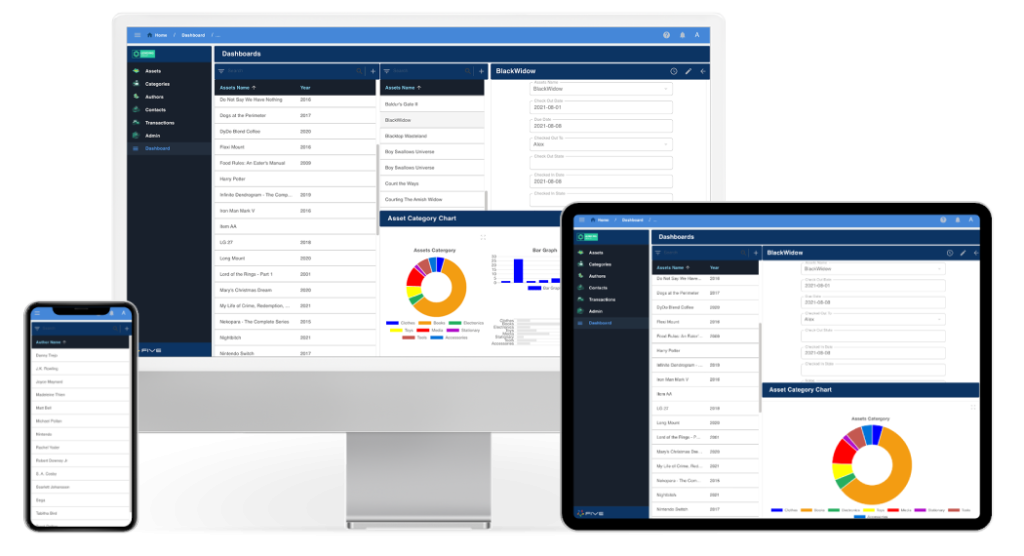 Five Features
Auto-generated UI
Pre-built templates for common applications
Custom code support in JavaScript, TypeScript, and SQL
Full-stack web application development on a relational database
Five is a Retool alternative which makes it faster and easier to build web-based applications. It provides a structured yet flexible development environment with a host of pre-built features that replace boilerplate code and simplify common tasks like database creation, environment setup, and application deployment. This can significantly reduce the time it takes to build a web application.
Five also allows developers to write custom code meaning developers can still customize and control the development process to their liking. Plus Five supports standard programming languages like SQL, JavaScript, and TypeScript, making it easy for developers who are already familiar with these languages to get started.
With Five you can build and your deploy full-stack web applications directly on top of a relational database. It extends the functionality of a typical MySQL GUI, providing a user-friendly experience SQL visual database modeller, as well as a code editor for JavaScript and TypeScript.
Pricing
Cost: Free.
Users & Apps: Ideal for beginners trying out the platform.
Development: Develop and test locally for free. Only have to upgrade plans once you are ready to deploy.
Cost: US$27.49 per month and application.
Storage: Comes with 3 GB of storage per app.
End-Users: Unlimited, a major benefit for apps expected to scale in user base.
Suitability: Geared towards developers or small businesses ready to deploy a production-worthy application.
Support: Includes the necessary support to get an app up and running.
Check out some use cases here to see what you can build with Five.
---
Appsmith
Appsmith is a low-code platform that helps users to build web applications without extensive coding expertise. It offers a user-friendly interface, a rich library of pre-built templates and widgets, and real-time collaboration features. Appsmith is well-suited for both technical and non-technical teams seeking to create data-driven applications.
Appsmith Features
Appsmith's drag-and-drop interface simplifies application development, making it accessible to users with varying levels of technical expertise.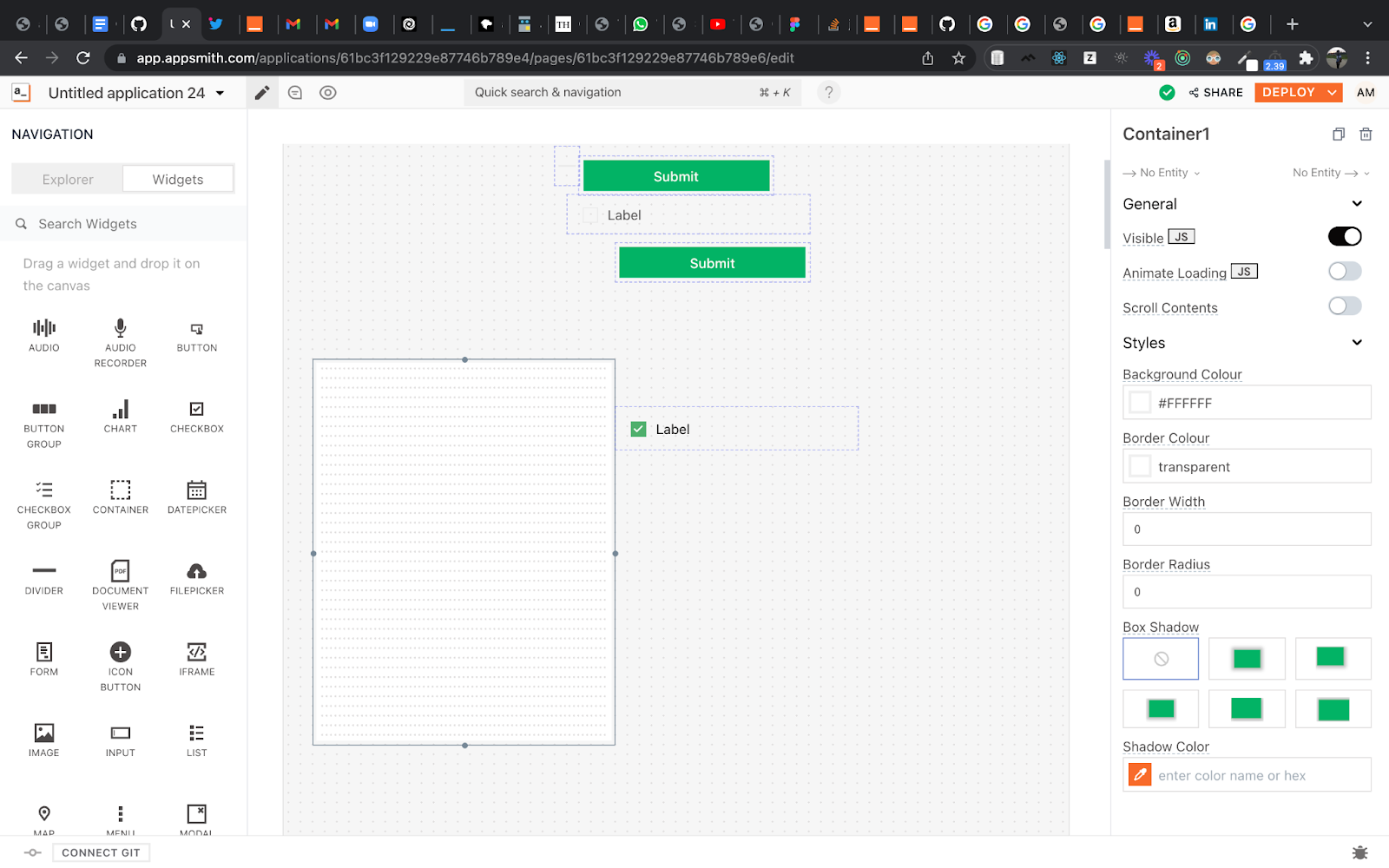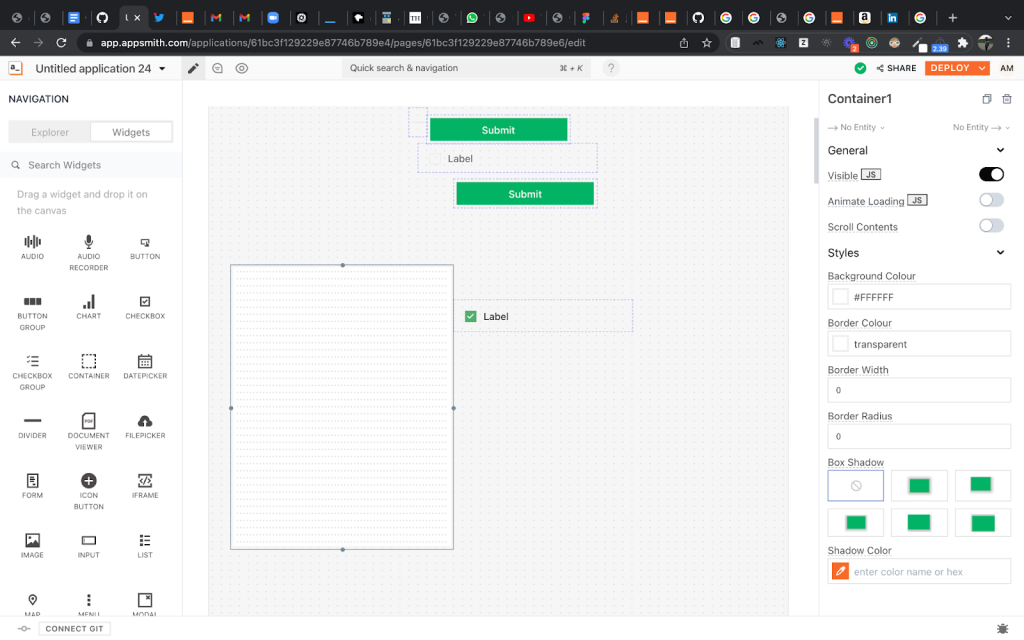 Appsmith assists application development by providing a rich library of pre-built templates and widgets that speed up the process and minimize manual coding. This collection of building blocks enables developers to quickly assemble the foundation of their applications, saving valuable time and effort.
For more advanced users, Appsmith offers the flexibility to customize applications using JavaScript. Developers can also integrate with various data sources, manipulate data to meet specific requirements, generate APIs, and maintain version control.
Pricing
Community Plan (Free): Includes cloud and self-hosting, unlimited users, apps, data sources, widgets, Git versioning, SSO, and access control.
Business Plan ($0.40/hour/user) Max $20USD: Adds custom branding, granular access controls, datasource environments, private app embedding, and priority support.
---
Budibase
Budibase Features
Budibase integrates with a wide range of data sources, including spreadsheets, SQL databases, and REST APIs, enabling data exchange. It helps the process of synchronizing SQL database tables, allowing users to create customized CRUD screens, view data in tables, and establish data relationships.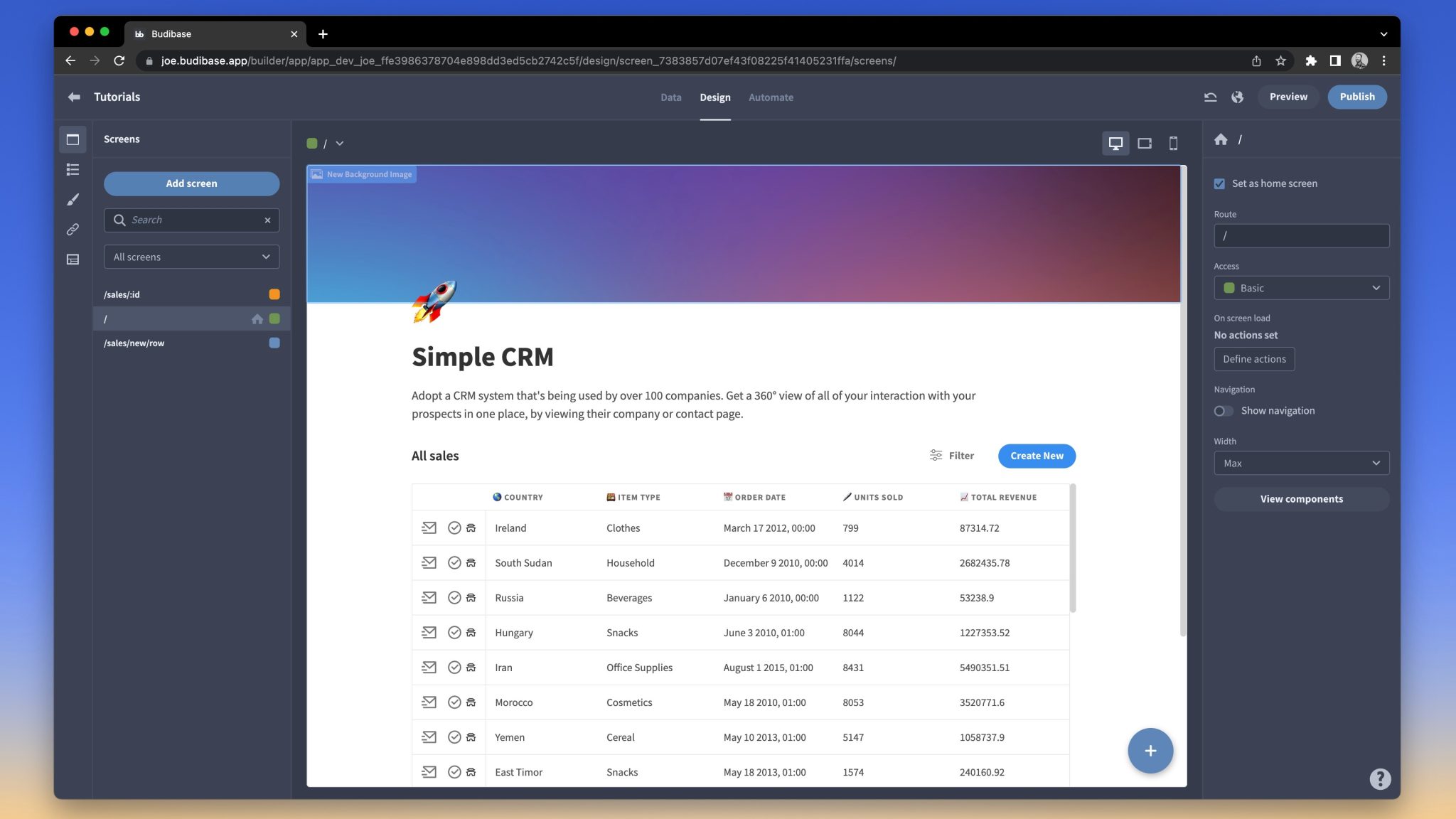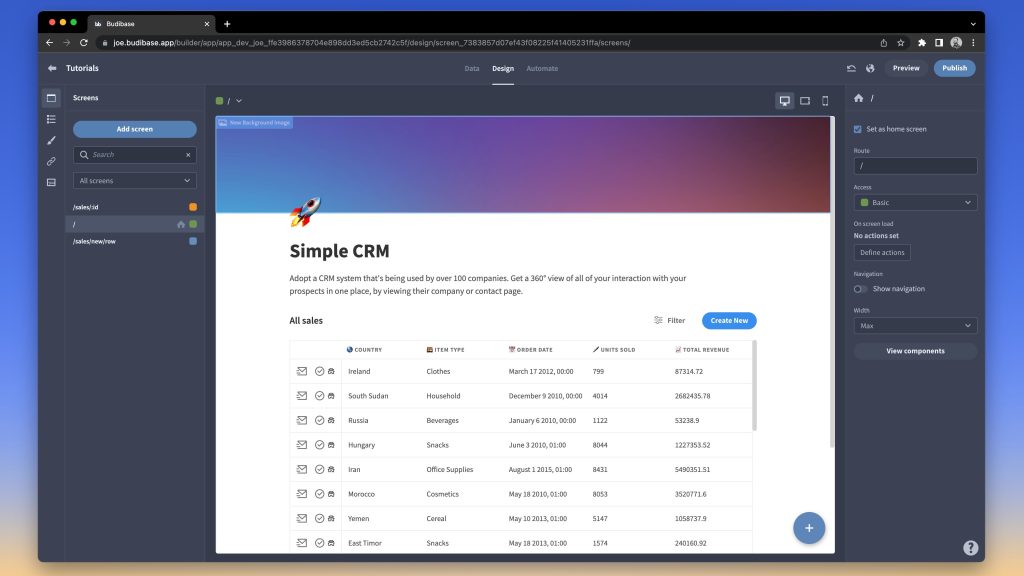 Budibase's built-in database provides scalability and a comprehensive feature set, allowing users to filter, sort, and directly upload CSV files.
Budibase just like Five allows you to create internal tools faster and with less effort. This simplified approach significantly reduces development time, enabling users to focus on core business functionalities rather than getting bogged down in complex coding processes.
Budibase also allows users to design dynamic forms on multiple databases, including PostgreSQL, MySQL, and MongoDB. With extensive customization options for data collection, users can gather the information they need to power their applications effectively.
Pricing
Free Plan: Offers unlimited apps, SSO, and community support for up to 5 users.
Premium Plan ($8/user/month, billed annually): Includes backups, custom branding, unlimited plugins, and one-week automation logs.
Business Plan ($16/user/month, billed annually): Adds audit logs, user groups, role-based access control, environment variables, and email support.
Enterprise Plan (Custom Pricing): Begins from $15,000 per annum and offers advanced features like AD/SCIM, air-gapped deployment, enforceable SSO, and priority support
---
Superblocks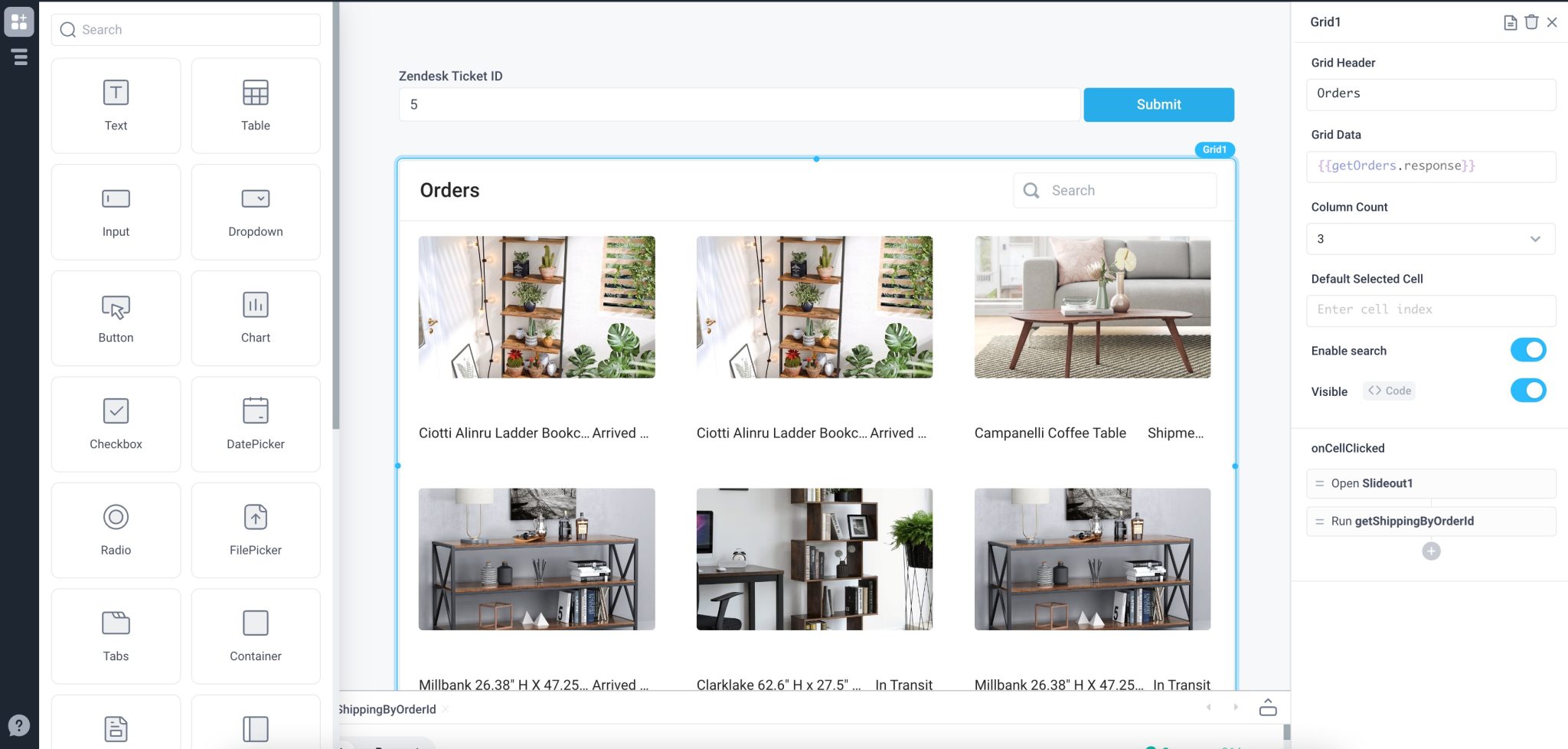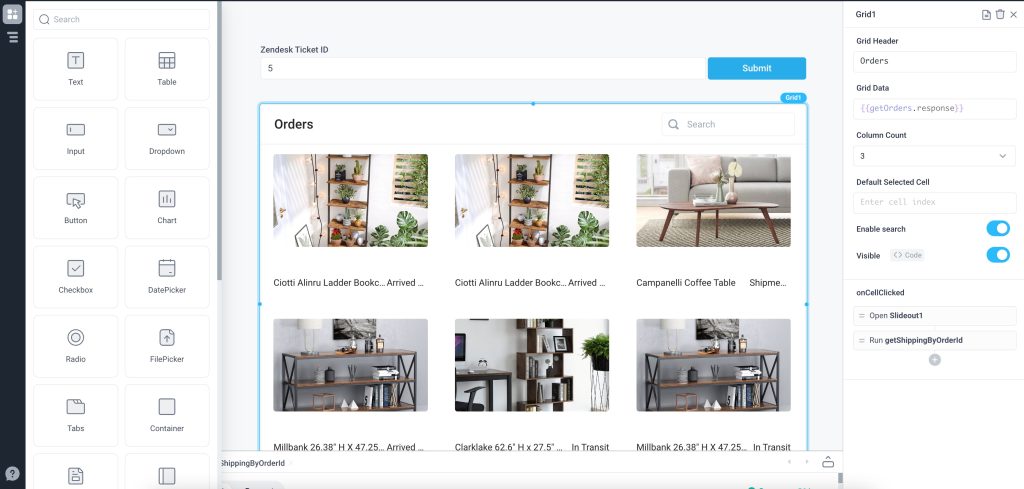 Superblocks Features
Superblocks is another Retool alternative designed to build internal tools. Its comprehensive suite of features and capabilities enables developers to create user-friendly, secure, and scalable solutions.
Connect Integrations: Connect to production databases, cloud data warehouses, internal APIs, 3rd party REST or GraphQL APIs, spreadsheets, file storage, and more, ensuring data access and integration.
User Interface Building: Use the intuitive drag-and-drop interface for user interfaces with a variety of components and layouts. Superblocks also supports business logic in JavaScript or Python, meaning developers to build robust UIs.
Automate Workflows: Streamline repetitive tasks by creating multi-step workflows that can be called like any REST endpoint via different methods.
Schedule Jobs: Schedule jobs for tasks such as ETL, batch processing, or Slackbots.
Superblocks stands up well against other Retool alternatives with strengths in UI building, workflow automation, and security features making it a great choice for developers and teams.
Pricing
Free Plan:

Target Users: Individual developers and small teams building critical internal tools.
Features: Up to 5 users (Limited users), Unlimited apps, workflows, and scheduled jobs.

Pro Plan:

Pricing: $49 per month per Creator, $15 per month per Standard User, $5 per month per Light User (up to 5 days per month).
Target Users: Growing businesses managing internal tools across teams.

Enterprise Plan:

Pricing: Custom pricing.
Target Users: Businesses with advanced security, management, and support needs.
---
While Appsmith, Budibase and Superblocks offer great features, Five stands out as one of the best Retool alternatives. Its pricing makes it an attractive choice for a broad range of users, from individual developers to large enterprises, with its clear pricing and ample features.
Five is a cost-effective platform for businesses wanting to manage their budgets while expanding their applications. It offers unlimited access for end-users at a fixed cost per application. This contrasts with Appsmith's Business tier, which bills $0.40 per active user every hour. Unlike Budibase, which has a per-user charge in its paid plans, and Superblocks, which uses role-based pricing, Five's pricing does not increase with more users, making it a predictable and budget-friendly choice. Its pricing is simple: a set subscription fee for each application, unlike other platforms that charge based on usage.